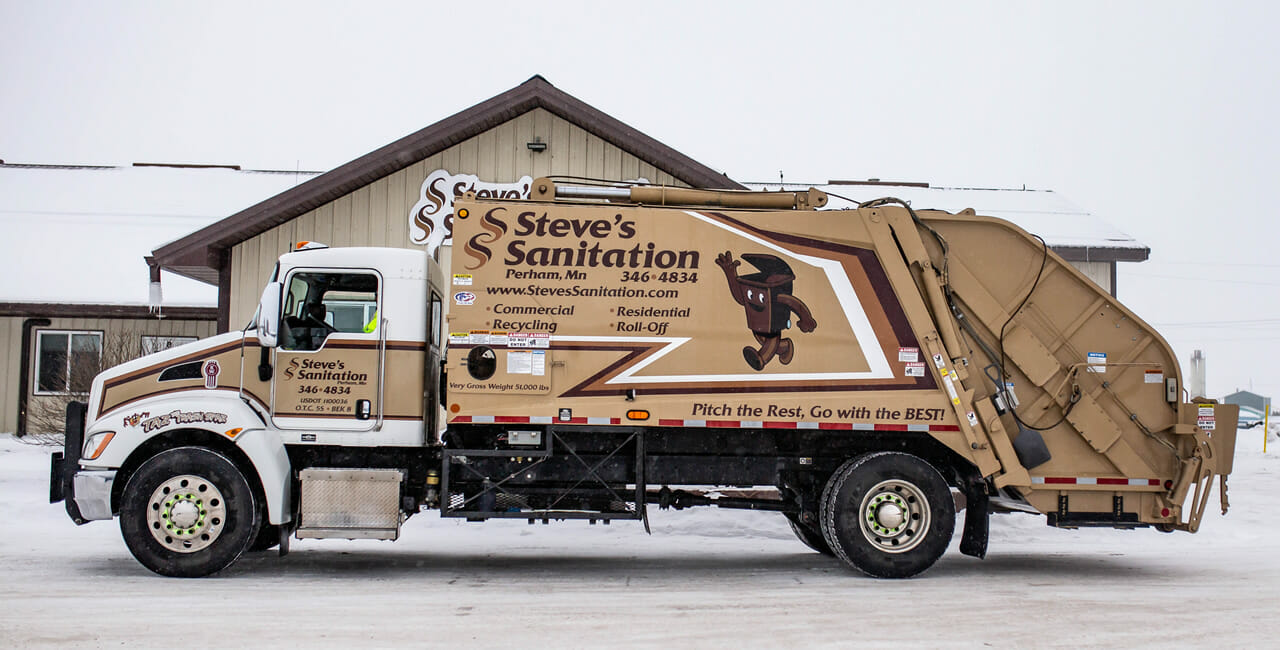 In addition to our residential garbage services, we specialize in providing customized trash removal to businesses in the Lakes Area.
What makes us different is that we offer our business clients trash solutions that are tailor-made to fit their individual business needs—because not every business is the same. Whether your business's waste production is small, large, or requires a complex method of disposal, we have the equipment and experience to handle it all.
Commercial Trash Services
You and your staff will never stop creating waste. Whether you order equipment for the office or eat a cup of yogurt at lunch, there will always be trash to dispose of. We offer bulk commercial trash collection and removal services in all of our service areas. Our garbage bin sizes are:
38-Gallon Trash Bin
65-Gallon Trash Bin
95-Gallon Trash Bin
Rear Load Dumpsters
Read load dumpsters are perfect for businesses with more waste each week than a typical 38–95-gallon bin can to handle. These are special dumpsters that can be attached to the backend of a garbage truck, lifted, and dumped for trash removal—commonly found at schools, grocery stores, and businesses.
For commercial businesses within city limits, we will empty your rear load dumpster weekly. If you have a business outside of city limits, your schedule will be based on your needs.
Please note: Due to Minnesota state law, no ash or yard waste is allowed to be dumped into a garbage container.
Dumpsters with Caster Wheels
| Cubic Yards | Feet Deep | Lids |
| --- | --- | --- |
| 1 yd | 2 feet deep | 2 lids |
| 1 1/2 yd | 3 feet deep | 2 lids |
| 2 yd (Rectangular) | 3 1/2 feet deep | 2 lids |
| 2 yd (Sloped) | 5 feet deep | 2-4 lids |
| 3 yd | 6 1/2 feet deep | 4 lids |
Stationary Dumpsters
| Cubic Yards | Feet Deep | Lids |
| --- | --- | --- |
| 4 yd | 7 feet deep | 4 lids |
| 6 yd | 10 feet deep | 6 lids |
| 8 yd | 12 feet deep | 6 lids |
Commercial Customer
Perham Public Rifle Range
Thank you to Steve's Sanitation for picking up the garbage at 44445 Minnesota St, just south of Perham, at the Perham Public Rifle Range! They do a great job!

Commercial Trash Compactors
To help you optimize the usage of your dumpster, we have commercial trash compactors that are available for commercial and industrial use.
Roll-Off Dumpsters
These are the big boys of the waste management world. When you've got a lot of trash, demolition debris, or new business construction going on, we suggest you consider using our roll-off dumper services. You choose from the many sizes we have, we'll drop it off, and then we'll pick it up when you're finished with it.
See What We Can Do For Your Business