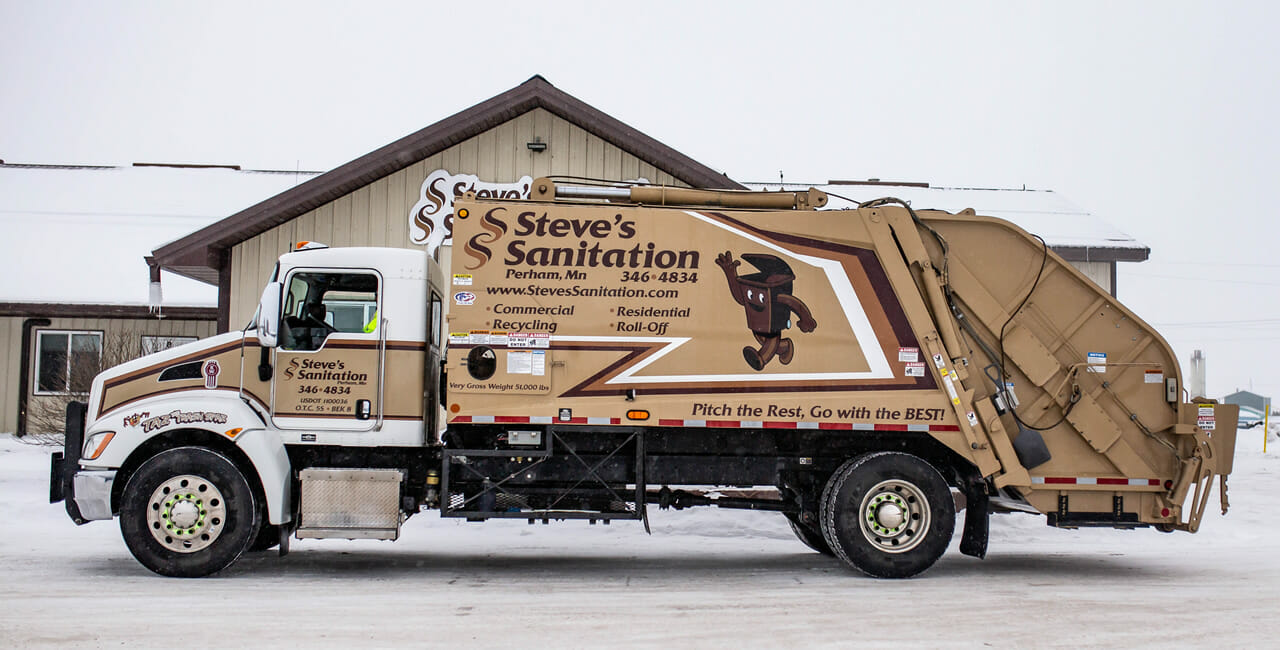 Make Recycling Easier Than Ever
Home recycling isn't difficult when you can throw every recyclable item into ONE container—and we provide that service! This service, known as single sort or single stream recycling, is available to residents within the city limits of Perham, Detroit Lakes, Frazee, Audubon, and Lake Park.
When Will My Recycling Be Picked Up?
Our Recycling Service Area
For Recycling Schedule and Route Information please call our office at (218)346-4834.
What Can Be Recycled?
Mail, office, and school papers
Magazines & newspaper inserts
Phone books
Soft cover books
Cereal & pop type boxes
Milk cartons/boxes
Soup cartons/boxes
Broth cartons/boxes
Wine cartons/boxes
Juice cartons/boxes
Food and beverage cans
Aluminum foil and trays
Pie tins and/or decorative tins
Cardboard
Any corrugated cardboard packaging, including:
Fruit boxes
Mailed cardboard boxes
Cereal boxes
And so much more
Water, pop, and juice bottles
Milk and juice jugs
Ketchup, salad dressing, and other condiment bottles
Dishwashing and detergent jugs
Shampoo, soap, and lotion bottles
Yogurt, pudding, and fruit cups
Disposable cups and bowls
Margarine, cottage cheese, and other food containers
Produce, deli, and takeout containers
Glass (In Otter Tail County Only)
Any glass containers, including:
Wine bottles
Condiment bottles
Beer bottles
Jars
Fun fact: Glass can be recycled over and over without any quality loss.
*Must Rinse Containers
**Must Rinse Containers and Leave Original Cap ON
What Can't Be Recycled?
Needles in sealed container or other medical items
Food waste
Styrofoam™
Scrap metal (brass, steel, copper, and iron)
Ceramics
Mirrors
Plastic hangers
Plastic dinnerware
Plastic bags
Rigid plastics (lawn chairs, toy sets, sleds, etc.)
Tissues and napkins
Hoses
Diapers
Cat litter
Get Rid of the Stuff We Can't Take
Contact Us To See How We Can Help You
Ready to Start Recycling?